HELLO AND WELCOME TO BUTTON MEDIA…
From scripting to shooting and editing, Button Media offers a complete video production service. We will help you create a series of videos which capture the personality, the spirit of your business or event. Your new videos can be used on social media to generate interest, drive traffic to your website, and increase sales.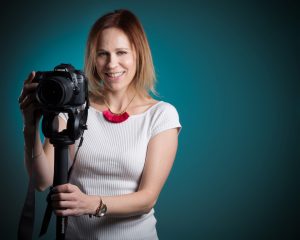 As founder of Button Media, I help organisations tell their stories authentically through film. Having worked in the film industry for 17 years in a variety of roles - from production assistant to writer and producer - I've seen that film-making is about far more than just knowing how to operate a camera.
My clients range from charities to international financial institutions, and I've also worked with the likes of the BBC, ITV, Icon Films, Fluidity Films and New Scotland Pictures. I love having the opportunity to help organisations with a big personality, a love of people, and a message they want to communicate to the world.
For the most part I do this through creating interview-based films, drawing out people's stories and presenting them in a way that really reflects who and what they are. It's about getting people to open up and talk authentically, finding out what's really in their heads and hearts. Because that's the kind of connection that will really speak to your customers and clients.
If you're interested in talking about how film can help you and your organisation, get in touch today for a chat.
Introduce your company on your home page.

Introduce your team on the 'about us' page.

Explain your unique services and products.

Client testimonials.

Use your videos on your website and social media platforms to reach potential clients.

Get in touch for a quote.
Use of video in social media is a highly effective, engaging and increasingly popular way to reach more customers. We will help you create a series of videos for you to use on social media to generate interest, drive traffic to your website and increase sales.
Read a great article from the Guardian about the power of using video for online marketing.
A video of your happy clients talking about their good experiences working with your company is powerful thing. Everyone likes a recommendation so capture these on camera to add help build respect for your brand.
Make a professional video for your business. Use your video online to reach potential customers. Your video will include
• You speaking to camera for 1 minute
• Your company logo
• Your contact details
• Background music